hi friends..iam kifu🙂. This is my 2nd FF..as my friends asked me to write a story on current track i started it.. hope you like it😅. Please give your comments..
it will continue from where goenka's accept Arohi and abhimanyu's proposal because of Akhilesh..
Abhi:akshu…i mean akshara you should sing a beautiful song in my and arohi's engagement tomorrow understand?
Akhu's heart breaks hearing this but she hides her pain..
Akshu: sure abhi..
Abhi: please don't call me abhi.. only my special one's have rights to call. So..
Akshu:sorry abhimanyu.. from now i wont call you abhi.
Abhi smiles while akshu goes from there with tears in her eyes..
Akshu in mind:why i don't have a good fate?? When i was born.. my mum left me and then i loved sirat maa and papa a lot but they also left me and now i loved abhi but he is also not there in my fate….why god why?
Akshu cries and goes towards her room but suddenly she collides with kairav and kairav notices her tears..
Kairav:akshu.. what happened?why you look gloomy?
Akshu:no.. nothing bhaiyya. I..i..just cried because of happiness. I saw my Arohi happy and that's why i got tears..
Akshu goes away hiding her pain and kairav thinks..
Kairav in mind: i can see that akshu is hiding something.. why is she crying?
Suddenly he notices abhi smiling and he goes to him..
Abhi:kairav…
Kairav:i came to ask something important so just answer my question.
Abhi:sure kairav..
Kairav:did you accept Arohi to take revenge on akshu or did you…

Abhi gets shocked on his question..
Abhi:kairav.. please don't doubt my intention. I can go wrong but my intentions wont go wrong.i agreed Arohi as my responsibilty..i will keep her good always.
Kairav: but you loved akshu then how will you accept Arohi in your heart?
Abhi:i loved a girl but it is love failure for me and so i should move on right?so..i have moved on. I assure that i wont hurt either akshu or Arohi. I will always keep Arohi happy.
Kairav smiles..
Kairav:that's good. But if any of my sister cries because of you then i wont spare you.
Abhi:sure..i wont let your sister's cry for sure.
Kairav:ok..i trust you now. But don't break my trust.
Abhi:ok..
Kairav leaves from there while Niel overhears their conversation and comes to abhi and slaps him..
Niel:bhai..is this called love? How easily you forgot akshu..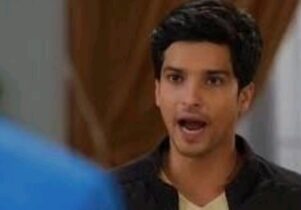 Abhi:iam sorry for not telling anything Niel. Iam doing this drama only to make akshu confess her love for me. I know she loves me.. that's why iam doing this.
Niel gets shocked..
Niel:if akshu doesn't confess her love then what will you do?will you marry that arrogant queen?
Abhi:yes..i will marry her for my mother's sake. But i can't love her like i love akshu..
Niel:you are the biggest fool abhi..if kairav bhaiyya knows this then you are gone.
Abhi:i wont let kairav know this..if akshu confesses then iam sure goenka's won't go against her..so iam doing this drama with confident.
Niel:ok..
Niel goes from there and suddenly he hits Arohi and both falls down..
Arohi:ouchhh..
Both gets up and arohi stares Niel angrily..
Arohi:where are you keeping your eyes? can't you see and walk?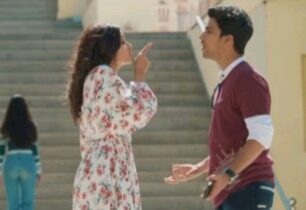 Niel: excuse me..i was walking correctly only but you was walking day dreaming.. can't you walk without dreaming?
Arohi:shut up.. don't put your blame on me. You are always a demon for me. Everytime you come in between good things and spoil it.now also you made my dress dirty..
Niel opens his mouth in shock..
Niel:are you crazy?you just fell down in your own house then how can your dress become dirty?this is too much..
Arohi:iam 100% cleanliness and stylish girl..so i have maintain my neatness and looks.
Niel:you are really crazy..
Arohi:yes..iam crazy but you are always lazy. You never wear nice dress like Abhi even in occasions.. this shows what standard you are.
Niel gets angry and was about to slap her but controls..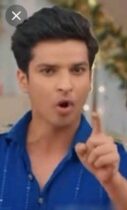 Niel: Arohi.. don't cross your line. I really feel very upset that you are going to become my bhabhi. The difference between you and akshu is she is very simple and respectful girl but you are arrogant queen.. that's why even abhi have fallen in love with akshu. It's a bad fate that abhi has to marry you..
Arohi smirks and..
Arohi: simple girls have to live simple life with middle class humans but doctors like me only have right to live with big family.
Niel:ohh really?this shows your arrogant status..
Arohi:shut up and go away from me..if you talk about my status then i will kill you. I hope i won't see you again atleast till my marriage.

Niel:even me too.. seeing you is the bad luck for me.
They both part ways..
Harsh:manjiri..i feel happy today as you bought a nice alliance for our abhi..today you have made me proud.
Manjari feels happy as harsh have appreciated her for first time..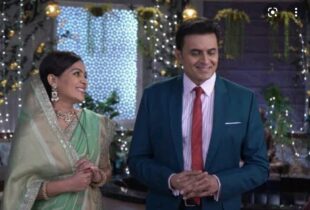 Manjari:it's my duty to spread happiness in birla's family. Arohi will make birla's family happy always..
Manjari in mind:thank you Arohi for making me and harsh patch up..
Mahima hears this and fumes..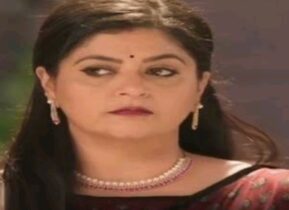 Mahima in mind:that brat Arohi can't make birla's happy.. only akshu can make birla's happy.this Manjari is stupid..why can't she understand her child's love?
Suddenly Akhilesh comes there and..
Akhilesh:shall we proceed the engagement tomorrow?
Harsh:sure..mr.akhilesh.i want this engagement to be the best among udaipur..
Akhilesh smiles..
Akhilesh:it will surely be..i will do my daughter's engagement very best.
Harsh:i promise you that i will make abhi and Arohi the best couple of this city..
Akhilesh gets reminded of kartik and naira and gets sad..
Akhilesh in mind: the years can pass..but for me and for goenka's family kaira is the best couple and will always be the best couple.
Harsh:mr.akhilesh..are you fine?why are you sad suddenly?
Akhilesh:no..no..iam okay.
Harsh:ok..we will leave and will meet you all tomorrow.
Akhilesh:sure..
Birla's greets goenka's and they exit from there and akshu sees abhi going from her window and cries..
Akshu in mind:i want to stop you but i can't..i want to hug you but i can't..i want to confess my feelings but i can't..
Akshu falls down and cries..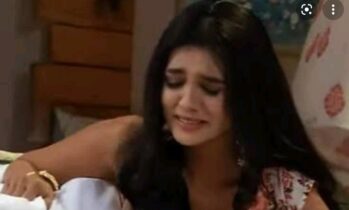 Akshu in:why is my fate like this?
Abhi feels strange and looks akshu's window and gets sad seeing empty..
Abhi in mind:i thought you will watch me from window but you dint ..i miss you akshu. Please stop this marriage and confess your feelings. Iam doing this drama to make you accept your love for me..so please accept it soon before it gets late.
Abhi and his family goes away while Arohi comes to akshu's room and sees her crying and gets shocked..
Arohi:akshu..now why are you crying?are you not happy seeing your sister happy?did you mind become selfish again to snatch abhi from me?
Akshu wipes her tears and hugs Arohi and smiles..
Akshu:no Arohi..this is tears of happiness. I really feel happy seeing you and abhi together.i hope you both always be happy.
Arohi smiles..
Arohi:this is my sister.. please sing and dance in my engagement tomorrow. This is the biggest gift i expect from you tomorrow.
Akshu:sure Arohi..i can do anything for you.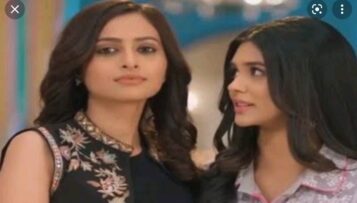 Arohi:thank you..
Akshu:but one condition..
Arohi gets shocked..
Arohi:what?
Akshu:please end your hatred for me and show your lovely sister bond like we used to enjoy in our childhood.. please.
Arohi smiles and..
Arohi:sure akshu..i love you. But don't snatch abhi alone orelse i will hate you..
Akshu gets happy and hugs her and..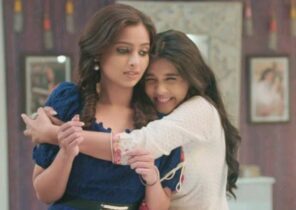 Akshu:no..i wont do that. Abhi is only for you..i promise.
Arohi smiles and hugs akshu again..
Arohi:iam so happy akshu..thank you so much. You are my Lovely sister..ok..i will go to my room now.
Akshu:ok..take nice rest and get ready tomorrow very beautifully.
Arohi:ok..
Arohi goes to her room and akshu cries in happiness..

Akshu in mind:my heart is little happy as Arohi accepted me as her sister finally after 12 years..i should sacrifice my love for my sister. I will try to shift my mind to something else to forget abhi..
Akshu lies on her bed and sleeps…
THE SCENE FREEZES.
USA, California:
doctor Stephenson: George..George..dr.george..
Dr.george rushes to Stephenson..
George:why are you shouting hurriedly dr.stephenson?
Dr.stephenson: actually.. actually..mr.kartik have gained conscious..
George gets shocked..
George:what?the guy who got luckily saved in flight accident before 12 years and went into coma for all these years..is that guy?
Stephenson:yes..
George:then immediately shift him to normal ward and analyse him soon. And ask the staffs to find about his family..
Stephenson:sure dr.george.
George goes from there while Stephenson immediately goes towards ICU..
THE SCENE FREEZES.
IN A HOSPITAL:
Sirat opens her eyes slowly and screams..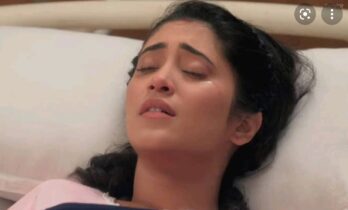 Sirat:ka..kartik…kartik..kartik..
Nurse rushes to sirat and checks her pulse and gets shocked and calls the main doctor..
Nurse: doctor..this..this girl have regained consciousness after 12 years.
Doctor gets shocked..
Doctor: really?it's amazing..after 12 years of coma she have gained consciousness. We should make her fine now and get her join in her family.
Nurse:yes..and she even murmered kartik..
Doctor:ohh..maybe he is her husband. Note his name and keep safely so that we will search her family using this clue.
Nurse:sure doctor.
Doctor goes from there..
THE SCENE FREEZES.
precap: akshu ignores abhi. Arohi sees a hidden room in her house. Kartik and sirat regains their memory. A dazzling guy enters…
This post is auto generated. All Materials and trademarks belong to their rightful owners, all materials to their authors. If you are the owner of the content and do not want us to publish your articles, please contact us by email – [email protected] . The content will be deleted within 48-72 hours.( maybe within Minutes)